COMMUNICATION
01/12/2022
Meeting at the EU Commission: the message delivered by the Save Bees and Farmers delegation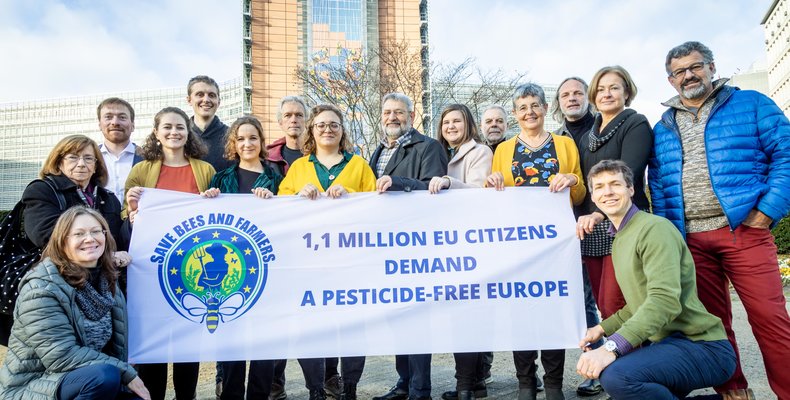 A delegation of representatives from the 'Save Bees and Farmers' citizens' initiative brought our demands to the EU Commission. You can read the transcript of our message in the document linked below.
To read the full script of our message to the representatives of the EU Commission, click here (, 33.8 KB).
This document contains the full list of participants in the hearing, as well as the interventions of the Save Bees and Farmers representatives: scientists, farmers and beekeepers and members of NGOs.